Özyeğin University, Çekmeköy Campus Nişantepe District, Orman Street, 34794 Çekmeköy - İSTANBUL
Phone : +90 (216) 564 90 00
Fax : +90 (216) 564 99 99
E-mail: info@ozyegin.edu.tr Administrative Management
Administrative Management
Administrative Management
General Secretary
Dr. Ali Galip AYVAT
General Secretary
Dr. Ayvat attended TED Ankara College Foundation Middle and High School before moving to the USA and graduating from North Penn High School. After completing his high school education, he returned to Türkiye and pursued civil engineering degree at Middle East Technical University. Throughout his university life, he actively participated in various social responsibility projects. Later on, he was awarded a full scholarship from Koç University, where he completed his MBA. During his academic journey, he also spent one term at Leipzig's HHL Business School.

After obtaining his MBA degree, he embarked on his professional career as a product manager at L'Oréal. Subsequently, he held several positions in the international marketing department of SOKTAS Inc., a company operating in the textile and fashion sector. This role provided him with ample opportunities to travel the world and gain insights into different cultures. During this period, he also attended Sabanci University's Turquality Executive Development Program as a company scholar.

Upon receiving an invitation, he joined Plato Education Group, where he played a pivotal role in establishing and managing Plato College of Higher Education which became a part of Istanbul Topkapi University later on. In 2012, Dr. Ayvat joined Yaşar University, serving as the Deputy Secretary General and overseeing various administrative centres. Additionally, he has been teaching management, entrepreneurship, and marketing courses. He holds a Ph.D. in Business Administration from Yaşar University. Moreover, Dr. Ayvat is an official Project Management Professional (PMP). He will be taking office as the General Secretary at Özyeğin University as of August 1st, 2023.
Directors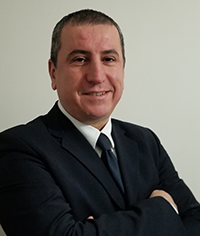 Oğuz ERGİN
Finance Director
Oğuz Ergin graduated from Istanbul University Faculty of Business Administration in 1998.  He joined Digiturk in 2000. Following various Finance positions, he took over the budget and reporting responsibility of Digiturk and its subsidiaries operating in Turkey and abroad. He most recently served as Budgeting, Financial Reporting and Investor Relations Senior Manager between 2011-2019. His fields of expertise are budgeting, financial reporting, consolidation, financial modelling, financial analysis, investor relations and initial public offering processes. As of August 2019, he started to work at Özyeğin University as Deputy Director of Finance. As of November 2020, he was appointed as the Finance Director.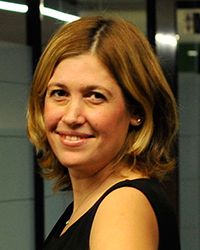 Müge BELBES
Human Resources Director
Müge Belbes received her B.A degree in the Department of Political Science and International Relations at Marmara University in 1998. In 1996, she started her professional career as a Human Resources Specialist at Commercial Union Life Insurance. She continued her career as a Human Resources Manager at Commercial Union Life Insurance, which later changed its name to Aviva Hayat ve Emeklilik. Between 2007 and 2008, she was assigned as a Unit Manager for Training, Development and Recruitment at AvivaSA Emeklilik ve Hayat. Her fields of expertise are compensation management, performance evaluation, career and talent management, recruitment processes, and merger and acquisition. During the recruitment processes she played an active role in employing the Assessment and Development Center applications. She is certified to administer and assess certain quantitative and qualitative aptitude tests and personality inventories, which she actively used during the recruitment processes. She also delivered trainings on Performance Management, Recruitment, and Interview Techniques. Since July 2008, she has been working as a Human Resources Coordinator at Özyeğin University.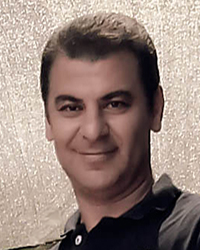 Ünsal YAVUZ
Information Technologies Director
Ünsal Yavuz received his B.A. degree in the Department of Electrical Engineering at Yıldız Technical University in 1993. He was employed by PDK Pres Casting Industry Inc. as an MRP system programmer between 1994 and 1995. He continued his professional career as an MRP and Industrial automation systems software manager at EMC TEMBOR Industry Inc. between 1995 and 1997. He worked at Boykar Makine Defense Industry Inc. in improving and restructuring business processes between 1997 and 1999. Throughout 1999-2005 he was employed by Sabancı University Information Technology Unit as an Academic / Administrative Software Development Specialist, and between 2005 and 2016 he continued as a Software Manager. He has been working in Özyeğin University Information Technologies Director since March 2016.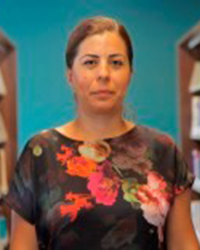 Özlem EFE
Library Director
She obtained her bachelor's degree in Information and Documentation Management from Ankara University in 1994. She started her career as an Archivist at a local newspaper in Bursa. She worked as Cataloging Librarian at Bilkent University between 1996 and 1997. She came to İstanbul in 1997 and began working at Koç University Library as Cataloging, Acquisition and Archive Librarian until 2005. She served as Team Coordinator in 2006 at Istanbul Research Institute Library's foundation. She joined Ozyegin University in 2008. She had been working as Acquisition and Access Services Team Leader until 2017, February. She had been working as Library Manager between 2017-2019. As of June, 2019 She was appointed as Library Deputy Director. Since 2016, he has been working as database liaison at ANKOS. Her fields of expertise are cataloging, acquisition and budget management. She was appointed as Library Director in September 2019.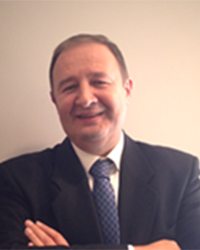 Cemalettin GÜREL
Operations Director
Cemalettin Gürel graduated from Istanbul Kabataş High School. Gürel obtained his bachelor's degree in Mining Engineering from ITU in 1984 and his MBA degree from the Istanbul University School of Business in 1987. He served as Purchasing Manager at Profilo Holding from 1988 to 1998. Between 1998 and 2003, Gürel worked as Purchasing and Administrative Services Manager at Kıran Holding. During the years from 2003 to 2014, he served as Purchasing and Administrative Services Manager at Finansbank-Fiba Holding. Gürel joined Özyeğin University in January 2015 as Operations Director.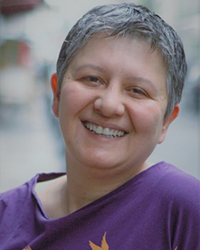 Yeşim Tuba BAŞARAN
Planning and Analysis Office Director
Yeşim Tuba Başaran obtained her undergraduate degree in Industrial Engineering from METU in 1996. She began her career in DOMINET where she served first as a software developer, and then project manager, on Istanbul Airlines Automation Project. Between 2001 and 2004, she joined Primeart where she worked on MRP systems and dynamic web pages. Afterwards, as a Database Specialist, she started to work in Çukurova Holding Media Group (TURKMEDYA) where she became Software Administrator in 2007. She has had a PMP Certificate between 2008 and 2018. She joined Ozyegin University on May 2009 as an Applications Development Manager and since February 2020 she is the Office of Planning and Analysis Director.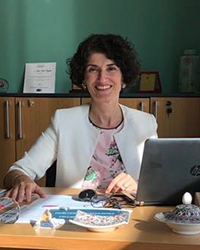 J. Melda ALPAYDIN
Sectoral Education and Professional Development Director
J. Melda Alpaydın graduated from Boğaziçi University, Department of Industrial Engineering in 1993. After Yapı ve Kredi Bank Management Trainee track, she completed Koç University MBA program in 1996. She worked at Koç Holding and Koç Information Technology Group as Strategic Planning, New Business Development and Marketing Manager. She joined Turkcell in 2004. Following management roles in Marketing, International Expansion, Investor Relations and Business Development, she became Subsidiaries Management and Business Development Director and took over the responsibility of Turkcell's domestic and international group companies. She managed various international projects involving new business development, mergers and acquisitions, IPOs, digital transformation and agile team management during her tenure in Turkcell. She joined Özyeğin University as Sectoral Education and Professional Development Director in September 2019.
Dr. Şerife ARSLAN
Student Development and Experience Director
Dr. Arslan received her master's degree in Biotechnology in 1985 and her doctorate in Pedagogy in 2013, from Sofia St. Kliment Ohridski University. In 1998, she completed the Contemporary Management Techniques Specialization Program, which is carried out jointly by Marmara University and Maine University, USA. She worked as Education Coordinator in the establishment of Adapazarı ENKA Schools, General Manager of İzmir Çakabey Schools, and School Manager in the establishment of Kültür 2000 High School. She took part in the establishment and 5-year pilot implementation process of K-12 Laboratory Schools affiliated to the Institute of Educational Sciences, which was implemented for the first time in the Turkish education system. She worked as Deputy General Manager of İhsan Doğramacı Bilkent University Erzurum Institute of Educational Sciences and Deputy General Manager of Private Bilkent Erzurum Laboratory High School. During this appointment, she had successful accreditation processes by obtaining the executive certificates of Cambridge University International General Secondary Education Certificate Program (IGCSE) and International Baccalaureate Diploma Program (IBDP). She was accepted to the executive certificate program from Harvard University Faculty of Educational Sciences in 2011 and successfully completed it. She worked as an Instructor, Biology Inspector and Senior Management in Education Administration In Bulgaria and Turkey. She worked at AÇEV İz Child Development Center between 2013 and 2018 as the Founding Representative of İz Child Development Consulting and Education Services Inc. She started as a Consultant at Özyeğin University in November 2018 and continues as the Director of the Student Development and Experience Department as of September 2021.
İpek Ildız
Student Services Director
İpek ILDIZ graduated in 2010 from the double degree program in Global Politics and International Affairs from Middle East Technical University (METU) and SUNY Binghamton. She served as Sales Manager for the Sales and Marketing Department in İşNet Inc., a subsidiary of Is Bank in Turkey, from April 2010 to September 2010. In October 2010, she joined Özyeğin University where she started to work as Graduate Program Specialist at the Student Services Directorate. From January 2013 to April 2019 she continued to serve at the Process and Business Development Unit of Student Services. In May 2019, she took up the position of Acting Director of Student Services.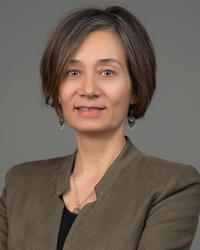 Yasemin Kilit AKLAR
Sustainability Platform Administrative Director
Ms. Yasemin Kilit Aklar graduated from Eskişehir Anatolian High School in 1988, and obtained her bachelor's degree in International Relations from Marmara University in 1992. She started pursuing her master's degree in Economics at the Middle East Technical University (METU), during which she was admitted to London School of Economics upon securing a grant for graduate studies from the Turkish Higher Education Council. From 2004 to 2009, she gave lectures on "Politics" and "Turkish Foreign Policy" at the Faculty of Economics and Administrative Sciences at Kocaeli University, where she was also appointed as the Erasmus Institutional Coordinator, Director of the International Relations and EU Office, and a member of the Bologna Coordination Commission. She worked as an instructor and as the International Relations Coordinator at Maltepe University from 2009 to 2011. Between 2011 and 2014 she served as the Coordinator at the International Relations Office at Istanbul Şehir University. She joined Özyeğin University as the Accreditation and Quality Assurance Coordinator in September 2014. She was appointed as Sustainability Platform Administrative Director in September 2021.
Coordinators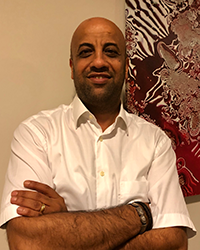 Hikmet TAŞDEMİR
Health&Safety and Environment Coordinator
Hikmet Taşdemir obtained his bachelor's degree in Environmental Engineering from Istanbul Technical University in February 1995. He received his master's degree from Yeni Yüzyıl University in 2013. He holds an A class Occupational Safety certificate from the Ministry of Labor, and presently serves as the official Occupational Safety Expert at Özyeğin University. Hikmet also holds the NEBOSH International General Certificate in Occupational Health and Safety. During his career at Culligan International from 1996 to 2001, he built process water, potable water and sea water treatment facilities in the well-known cities and institutions in Turkey, Turkmenistan and Russia. From 2001 to 2011, he served as the Corporate or Project HSEQ Coordinator at Turkish companies or international joint ventures (i.e. BEJV, IC İçtaş) in the construction sector. During these years, he built, supervised and inspected large construction sites in Kazakhstan, Ukraine, Iraq, Libya, Romania, and Oman, and ensured their compliance with the ISO 9001, ISO 14100 and OHSAS 18001 requirements for US Army Corporation, Chevron Texaco, Philip Morris, and Lukoil, as well as the ministries and established organizations in the respective countries. From 2008 to 2009, he concurrently served as the HSE Manager at Fraport-IC, a joint venture on airport operation, while assigned for the construction of the Antalya Airport. Hikmet founded the Health & Safety and Environment Department at Özyeğin University in 2011 and has since been serving as the HSE Coordinator in charge of on-campus health and security services. During his career at Özyeğin University, he took the lead to fulfill all the requirements of the Occupational Safety and Environment (ISO 14001 and OHSAS 18001) Management Systems. Today, he still continues to inspect, supervise and provide guidance for compliance with the standards to all departments at the campus. He also managed the LEED processes during the construction of on-campus buildings which were subsequently awarded the Gold Certificate by the USGBC.
Ebru Ocak ARMAĞAN
Integrated Assessment and Reporting Coordinator
Ebru Ocak Armağan received her undergraduate degree from Mimar Sinan Fine Arts University, Department of History in 2004 and her master's degree from Istanbul University in 2006 in the field of education. Between 2016-2018, she carried out his doctoral studies in the field of Business Management. She started her career at Sabancı University in 2006 and worked at the same university in various positions to support and improve corporate decision-making processes in the field of research management between 2007 and 2021. She established Sabancı University Research Process Planning and Policy Development Office in 2015 and served as the founding manager of the relevant office until September 2021. Her areas of expertise are strategic planning of research and policy development, institutionalization of research, research performance monitoring and evaluation, university ranking systems, and academic performance evaluation system design and installation. Ebru has also been working as an institutional evaluator in the evaluation and accreditation studies of the Turkish Higher Education Quality Council (YÖKAK) since 2016 and has been involved as a project manager in many corporate projects related to the establishment process of the Technology Transfer Office and university ranking systems. She has been working as the Integrated Assessment and Reporting Coordinator at Özyeğin University since October 2021.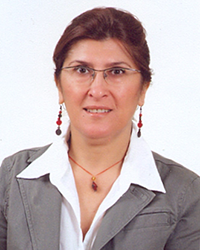 Nuray ÖZSOY
YÖK Relations Coordinator
Nuray Özışık was born in Istanbul. Upon her graduation from Kandilli High School for Girls, Özışık obtained her Bachelor's Degree in Business Administration from Anadolu University. Özışık is currently pursuing her Master of Laws (LLM) degree in Public Law at Özyeğin University.

Özışık started her professional career in 1985 at the Personnel Administration Department of Boğaziçi University, where she later assumed several managerial positions in various departments of the university. In 2009, she served as the Secretary General of Boğaziçi University. The same year, Özışık joined Özyeğin University as YÖK Relations Coordinator and Advisor to the Rector.