Özyeğin University, Çekmeköy Campus Nişantepe District, Orman Street, 34794 Çekmeköy - İSTANBUL
Phone : +90 (216) 564 90 00
Fax : +90 (216) 564 99 99
E-mail: info@ozyegin.edu.tr Sectoral Education and Professional Development
Sectoral Education and Professional Development
Sectoral Education and Professional Development
About Sectoral Education Program
The Sectoral Education Program (SEP) is a unique, multipronged support program that designed to complement the undergraduate curriculum in line with the University's experiential educational philosophy. The main components of this program are Sectoral Solutions Courses, Co-curricular Internships, and Extra-curricular Internships; each of which are supported by varied activities of the Professional Development Office throughout the students' educational lifecycle.
Sectoral Solution Courses are an eight-course study track that OzU students follow starting from their freshman year. During these courses, students are exposed to different sectors and fields through a curriculum enriched with online resources, guest speakers, sectoral analyses, case studies, and practicum projects sponsored by companies.
Internships (Co-curricular Mandatory and Extra-curricular Voluntary Internships) provide students with hands on work experience at different sectors and firms. In addition to mandatory internships that are managed by respective academic units, students can benefit from extensive on-campus work opportunities as well as off-campus voluntary internships administered by the Professional Development Office.
The Professional Development Office also provides comprehensive career support services to students designed for each stage of their educational life cycle; ranging from CV and cover letter writing workshops, interview trainings, job search and networking seminars, unplugged career talks to one-to-one career consultancy. A unique event organized together by Professional Development Office and the SEP staff is Sectoral Orienteering, where the traditional university career days is revised and reformulated as a one week event catering to all students, from prep students to seniors and alumni. More than hundred professionals from different sectors are hosted in this annual event with students participating in myriad of events including panels, seminars, sectoral talks, workshops, case competitions, mock interviews, and social/cultural performances.
Message from Prof. Dr. Esra Gençtürk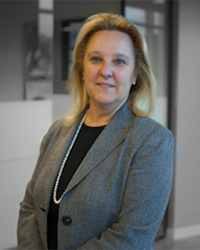 Sectoral Education and Professional Development is a different and innovative model engineered in line with the mission of Özyeğin University to prepare high-impact graduates adding value to their environments. The key objective of our model is to reveal the true potentials of our students and support their personal and academic development while providing them the necessary skills that will help them consciously set themselves apart from the others to achieve their goals. The activities of Özyeğin Universty Sectoral Education and Professional Development focus on two key areas. The first is Sectoral Solutions courses offered to our students on top of their program courses as part of their Sectoral Education. These courses present our students the opportunity to get to know different sectors and learn more about different fields within each industry through a diverse range of pedagogical tools including guest speakers, industry analyses, case studies and company projects.
We also offer our students the opportunity to personally experience different sectors and tracks by reinforcing in-class sectoral activities with our internship programs, each specifically tailored for Özyeğin University students. The second focal point of our Sectoral Education and Professional Development activities is our rich array of personal development trainings and workshops open to our students throughout their studies. We endeavor to promote and foster holistic student development through our professional, social and sports trainings in addition to our general skill trainings. I take pride in presenting to you our original Sectoral Education and Professional Development model, which strives to integrate academic life with the industry and life outside.