Özyeğin University, Çekmeköy Campus Nişantepe District, Orman Street, 34794 Çekmeköy - İSTANBUL
Phone : +90 (216) 564 90 00
Fax : +90 (216) 564 99 99
E-mail: info@ozyegin.edu.tr Swimming Pool
Swimming Pool
Swimming Pool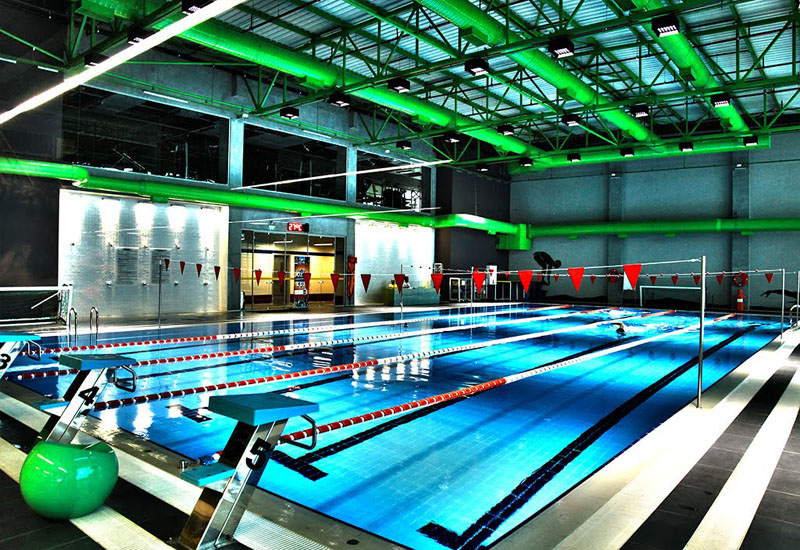 1. A lifeguard will be on duty on the deck at all times when the pool is open. Otherwise the pool will be closed. 

2. No street shoes or clothing are permitted on the pool deck.

3. The pool is intended for academic and sports activities. Except for competitions and events, spectators are not allowed in the pool area.

4. The university staff must sign the registration book in order to use the pool.

5. Patrons that do not know how to swim are not allowed in the pool area without a guardian.

6. Children below 18 are not only allowed to enter the pool area unless they are accompanied by their parents. However they may use the pool with or under the supervision of their parents provided that their parents sign the consent form.

7. No one with open wounds, cuts, any type of bandage, skin infections or communicable diseases will be allowed in the pool.

8. Female patrons as well as male patrons with long hair must use swimming caps. Patrons without swimming caps are not permitted in the pool.

9. Patrons must wear proper swimming suits or swimming trunks in the pool. It is not allowed to enter in the pool with any other clothes except for board shorts.

10. Patrons are required to bring their own items in order to use the pool. It is not allowed to ask for any item from the pool staff.

11. Use the bathroom, take a shower and walk through the antiseptic foot bath before entering the pool. 

12. Don't occupy the showers more than 3 minutes. "One minute for wetting your skin, one minute for soaping and one minute for rinsing off."

13. No running, scuffling, or horseplay is allowed in the pool area. Sitting on top of the lane lines is strictly prohibited. Patrons may use the designated benches to rest.

14. Only swimming materials are allowed in the pool area. Food or drink is not allowed on the deck. 

15. Floatables such as balls and floats are prohibited.

16. Patrons must swim and stay on the right side of the lane lines at all times. No hanging or sitting on the lane lines.

17. Apparel changes should be restricted to locker room facilities.

18. Locker rooms should be kept clean and orderly at all times, and personal items should be stored in the lockers provide.

19. Patrons are responsible for any damage or loss arising from their use. 

20. The University is not responsible for loss  of money or valuable personal effects.

21. Patrons must follow the directives, instructions and warnings of the staff on duty.